Internal Medicine Residency Program Structure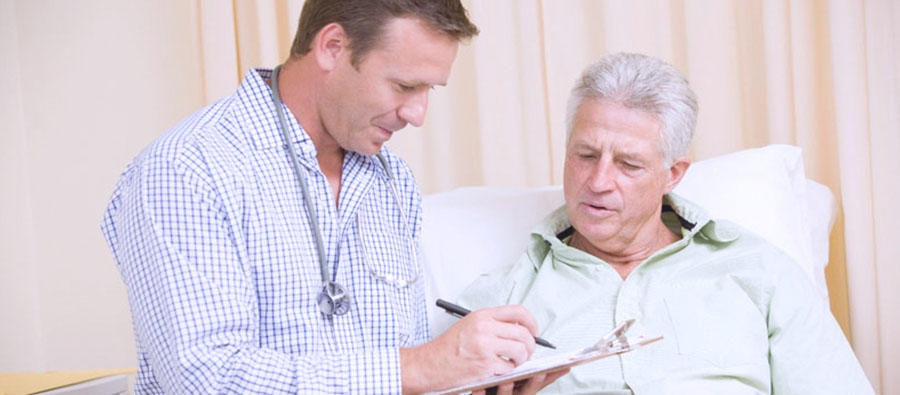 The Department of Medicine at St. Elizabeth's Medical Center is proud to offer ACGME-accredited training in two categories: Categorical and Preliminary. The internship year is similar for both Categorical and Preliminary interns except that preliminary interns do not have a scheduled outpatient continuity clinic. The program offers 16 Categorical and 6 Preliminary positions annually.
Program Overview
Summary of Rotations
The internal medicine residency training at St. Elizabeth's Medical Center is a comprehensive clinical experience encompassing several educational opportunities located at St. Elizabeth's Medical Center's Boston campus.
General Medicine, Pulmonary, and Cardiology Wards
Our General Medicine ward experience is divided into teams devoted to taking care of general medicine patients. Each team rounds with a dedicated supervising teaching hospitalist.
Day Float is a separate team that is dedicated to admitting patients during the day, allowing the General Medicine ward teams to have uninterrupted bedside teaching rounds. The experience acquired during the Day Float rotation helps improve admitting skills, critical thinking, and efficiency.
Pulmonary ward rotation is focused on taking care of patients who are either admitted or transferred from the ICU with mostly lung-related problems. A dedicated pulmonary faculty along with a pulmonary fellow round daily on the team.
Cardiology team rounds daily on cardiology patients with a dedicated cardiology faculty and a cardiology fellow. Cardiology patients are geographically located primarily on one floor.
The Night Float team operates as two "mini-teams," each consisting of an intern and a supervising resident. Their primary role is to admit medical, pulmonary, and cardiology patients overnight, and cross-cover the general medicine, pulmonary, and cardiology patients for acute issues.
ICU
Our ICU team is collectively responsible for caring for both medical and cardiovascular patients – the ICU team rounds separately with both the pulmonary/critical care and cardiology faculty and fellows. The team consists of two PGY-3 residents, two PGY-2 residents, and four PGY-1 residents. All PGY-3 and PGY-2 residents take 24+4 hour calls every fourth day. There is a Night Float system for the interns who work from 7 p.m. to 7 a.m. for four to five consecutive nights.
Our ICU is a state-of-the-art 28-bed multidisciplinary unit that opened in December of 2013. As a tertiary referral center for the Steward Health Care System, the ICU team is constantly exposed to many critically-ill patients with diverse pathology. The team gets firsthand experience responding to rapid responses and codes and managing very complex cases including those with rare diagnoses.
Steward Health Care System has a well-established integrated eICU program that connects its hospitals (including St. Elizabeth's Medical Center) through this innovative technology, which allows monitoring of ICU patients from a remote location in Massachusetts. An eICU critical care attending physician and his/her team covers nightly from 7 PM to 7 AM and is easily accessible to the ICU team via designated telephones, and serve as another layer of supervision overnight in addition to the on-call pulmonary and cardiology fellows and faculty.
Emergency Medicine, Neurology and Medical Consults
Emergency Medicine
Residents rotate in the emergency department during their PGY-1 year and again as a PGY-3. The emergency department is staffed by emergency department physicians 24 hours a day. Each emergency medicine rotation consists of approximately six 8-hour shifts over the course of a week for two to four weeks.
Neurology
PGY-3 residents rotate on the inpatient neurology consult service, which also includes a psychiatry resident and medical students. The team rounds with a dedicated neurologist and is expected to attend specific neurology conferences while on the rotation to bolster their experience in the field.
Medical Consults
PGY-3 residents rotate on the inpatient medical consult service. PGY-3 residents evaluate all inpatient medical consults and round with a dedicated hospitalist. Additional responsibilities during this rotation include reviewing and presenting cases at the department of medicine End-of-Life Review, and attending the biweekly Patient Triage and Safety Team meeting.
Ambulatory Block
Through our 4+2 block system, two consecutive weeks of every six weeks will be spent in an ambulatory setting without any conflict of inpatient responsibilities.
Continuity Clinic
During the ambulatory block, all categorical residents and interns spend two full days or four half days per week in their continuity clinic conducted in a primary care office. Each resident is assigned to a primary care clinic preceptor and works closely with that attending physician for three years. The focus is on learning how to manage a broad array of illnesses in an outpatient setting and the most important aspects of primary care, including chronic disease management and preventive care. This opportunity allows the residents to develop a continuous, therapeutic relationship with a panel of general internal medicine patients during the period of their training.
Subspecialty Clinics
During the ambulatory block, all residents and interns spend the remaining half-days in various internal medicine subspecialty and other specialty ambulatory areas. Clinical experiences are available in Cardiology, Endocrinology, Gastroenterology, Hematology/Oncology, Infectious Diseases, Nephrology, Neurology, Non-operative Otolaryngology, Pain Management, Pulmonary, Geriatrics, Rheumatology and Sports Medicine. We have expanded these clinics to include Dermatology, Allergy & Immunology, and Wound Care Center with Hyperbaric Oxygen Therapy. We are in the process of expanding this experience further to include additional subspecialties.
Academic and Administrative Time
During the ambulatory week, all residents get three half-days that are used for academic and administrative duties. Monday mornings are designated for Physician Education and Assessment Center (PEAC) modules (see Conferences) with the outpatient Associate Program Director. Friday afternoons are designated as Administrative half-days during which one hour is dedicated to our Quality Improvement (QI) forum and the remainder of time is provided for the residents to complete any outstanding medical documentation and/or residency-related administrative duties. A study half-day allows residents to independently study, complete assigned educational modules (see Academic Enrichment Program), prepare for an upcoming presentation, or conduct research or quality improvement activities.
Electives
On-Site Electives
We offer elective rotations in Cardiology, Endocrinology, Gastroenterology, Infectious Diseases, Nephrology, Pulmonary Medicine, Rheumatology, Neurology, Addiction Medicine, and Emergency Medicine.
Off-Site Electives
Residents may wish to do one off-site clinical elective of their choice (up to four weeks in duration) during their second or third year of residency training with the approval of the program director.
Other Opportunities
Global Health Elective – We offer residents the opportunity to participate in an international elective in Uganda. This program is led by one of our Emergency Department attending physicians, Dr. Ed O'Neil. (Click link to view information about the program - www.omnimed.org).
Research – PGY-2 and PGY-3 residents with a well-conceived research plan and a designated faculty mentor can use one elective block to pursue a research project instead of their clinical away elective.
Simulation Lab – We have scheduled simulation teaching sessions at the Simulation Lab at Tufts University School of Medicine, run by our Associate Program Director, Andrew Moraco, MD, who is also a pulmonary and critical care attending physician.