Cardiothoracic Anesthesia Fellowship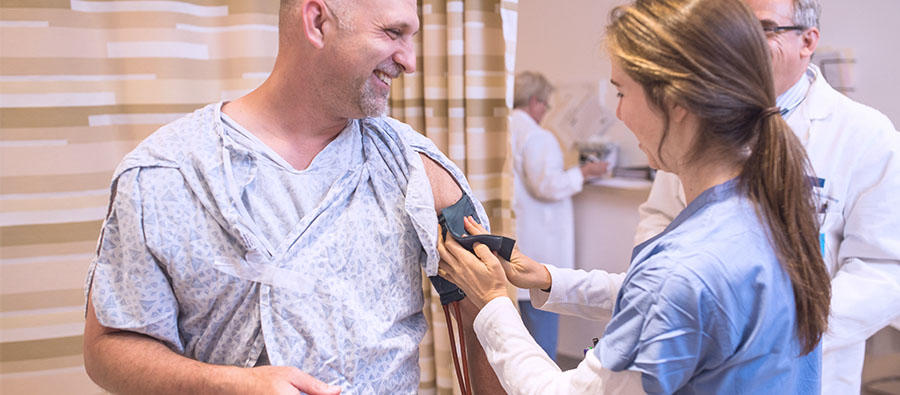 Fellowship One Year (PGY-5)
A 12-month cardiothoracic fellowship is offered in the CA-4 year. Cardiothoracic fellows are expected to function with more autonomy and learn to deliver anesthesia for routine procedures as well as critically ill patients with minimal supervision. The fellowship is a comprehensive program providing rotations in echocardiography, cardiac catheterizations, and electrophysiology. The fellow consults in the management of patients in the intensive care unit and participates in clinical investigations. The autonomy, clinical experience and exposure to all aspects of cardiovascular anesthesia prepare the candidate to manage patients with cardiovascular disease with a superior degree of confidence. The fellow is expected to successfully complete the certifying examination for intraoperative tracheoesophageal echocardiography offered by the National Board of Echocardiography.
The fellowship program will function in conjunction with the core program in anesthesiology. Clinical training will occur principally in the cardiac operating rooms at St. Elizabeth's Medical Center. An optional month of pediatric cardiac anesthesia will be offered at Children's Hospital. The Division of Cardiology at St. Elizabeth's Medical Center will be an integral part of fellowship training in echocardiography, with additional exposure to cardiac catheterizations and electrophysiology.
The fellowship program is structured to ensure optimal patient care while providing an opportunity to develop advanced skills in clinical care and judgment, teaching, administration and research.
Contact Us
Other questions regarding the cardiothoracic fellowship program can be directed to:
Susan Lacroix
Program Coordinator
Department of Anesthesiology & Pain Medicine
St. Elizabeth's Medical Center
736 Cambridge St.
Boston, MA 02135
617-789-2048
[email protected]